I said I wouldn't do this but...
I'm doing it, goddamn it!!!
The old school cut-and-paste Super Haters webcomics are returning for one final hurrah in a story arc called
Get Lost
:
Beginning tomorrow, Mind's Eye and Destruct-O-Tron return to their original look in a seven-part story featuring a brand new character and a lot of zany moments like this
*
: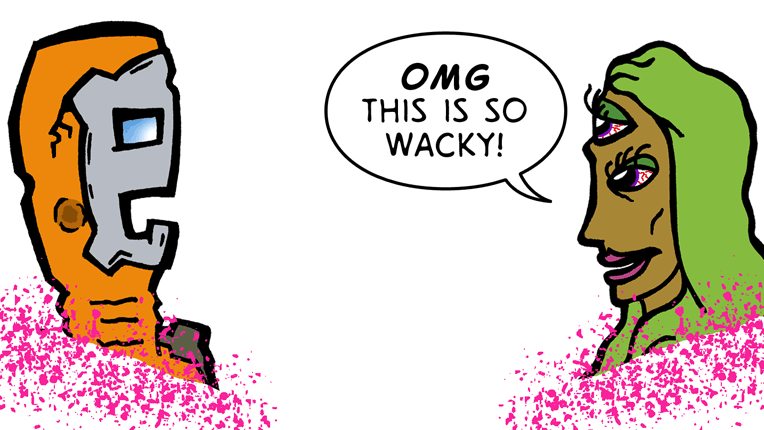 Returning with the classic cut-and-paste style is Justique Woolridge, who co-wrote Get Lost with me. And following this cut-and-paste story arc, well, Stique and I have something
really
special planned for you!
Be back here tomorrow for the start of our new tale that picks up right where the last cut-and-paste story
-- Quacked Up --
left off.
*Note: This moment never actually happens in Get Lost.