Shawn Atkins
returns
next week to help me tell a short story packed full of bone crunching and mat munching! Here's the
trailer for HaterMania
, our tale of wrestling mayhem:
The shindig starts next Monday, February 17th in Super Haters #475! Here's a party flyer you can pass out to your friends: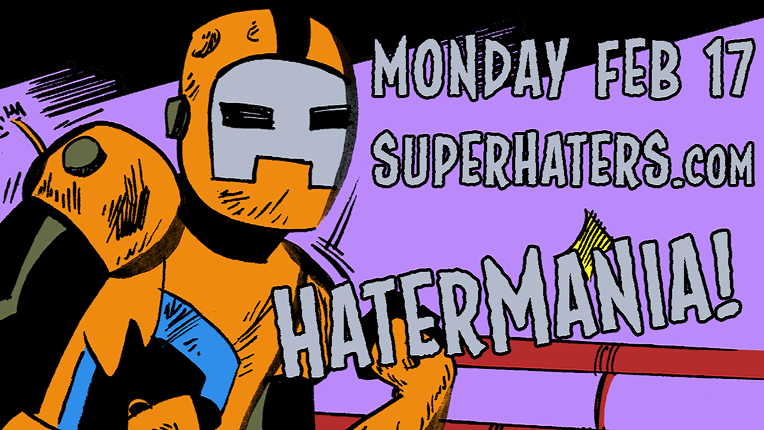 Okay, I don't seriously expect you to pass that goddamn thing out. But I'm certainly not gonna stop you! Anyway, point is, Mind's Eye and Destruct-O-Tron return next week as the Super Haters start to slowly work their way to the finish line (a.k.a. #500 on June 25th).