Super Haters is now on Amilova
, an international webcomics website with tons of awesome original manga and comics. Along with the English version of Super Haters, Amilova also allows me to upload unlettered Super Haters pages.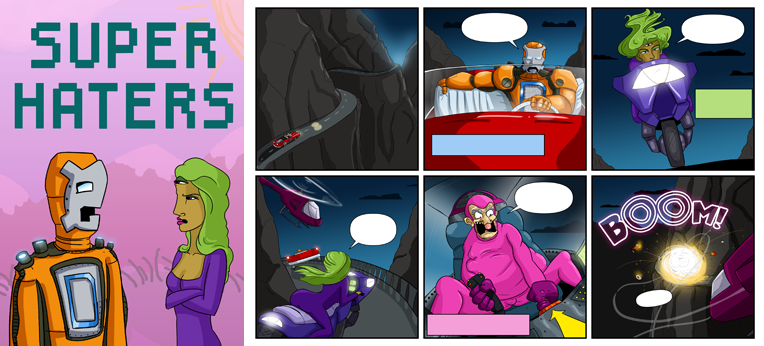 Why leave all of the wordballoons blank? So the comics can be translated, of course! And that's where you come in --
I need your help translating Super Haters into different languages!
Aside from a few random words in French
(pomplamoose)
, Italian
(troia)
, and Spanish
(extremo)
, I don't know anything outside of the English language. But I have faith in you, my worldly and articulate Super Haters readers!
So if you're bilingual or
(better yet!)
multilingual, pop on over to Amilova's new
Super Haters hub
and exercise your expertise! I've already added my
collaboration with the incredible Nils-Petter Norlin
. All you have to do is use their web service to translate my English text into the language of your choice. Here are some
video tutorials
to help you get started.