I got back to Pittsburgh from the 2012 Small Press Expo really late last night and I'm too burned out to deliver your usual dose of Destruct-O-Tron and Mind's Eye today!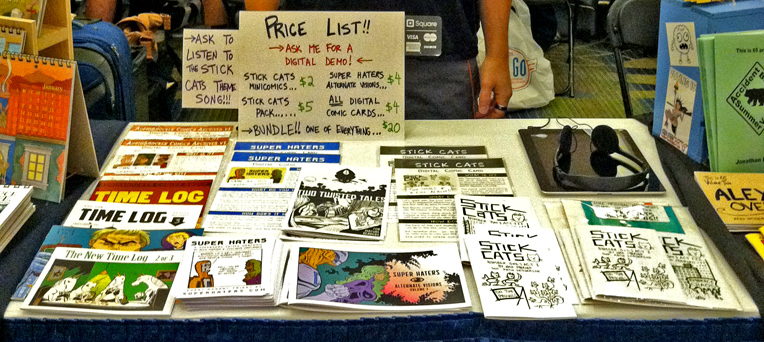 Shout out to all of the new peeps I met at the show, especially those that picked up Super Haters comics!! And shout out to the friends that I kicked it with too.
It was awesome seeing all of you!!
Todd and Nilufa will be back tomorrow with Baby Blues pt 6 wherein you'll find out exactly what's going on with their
newborn baby girl
eight-year-old daughter, Annabelle.