This morning on Facebook, I noticed that my buddy and creator of
Blue Wraith
-- Dan Greenwald -- had been fooling around with Marvel's
Create Your Own Superhero
tool. He made an awesome retro version of his title character, and that inspired me to whip up some Marvel-ized versions of Destruct-O-Tron and Mind's Eye: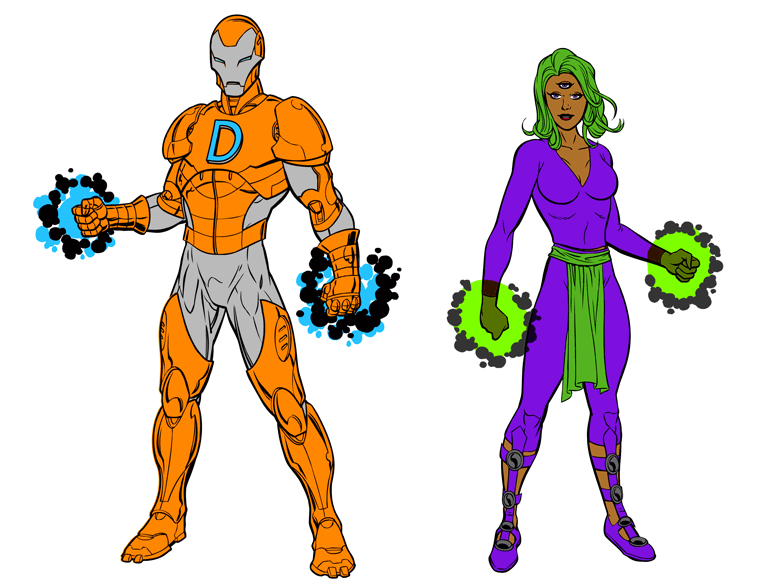 Not too shabby, if I may say so myself! Marvel's generator did a decent job, but it took a lot of tweaking in Photoshop to get the Haters to really look right. First, I had to mess with the colors a bunch. Then D-Tron needed the letter D on on his chest and Mind's Eye needed her third eye. But once I took care of that, they started to look like themselves.
You can try your hand at making your own superhero (or Super Hater)
here
.