Don't be grumpy!!! It's time for a teaser: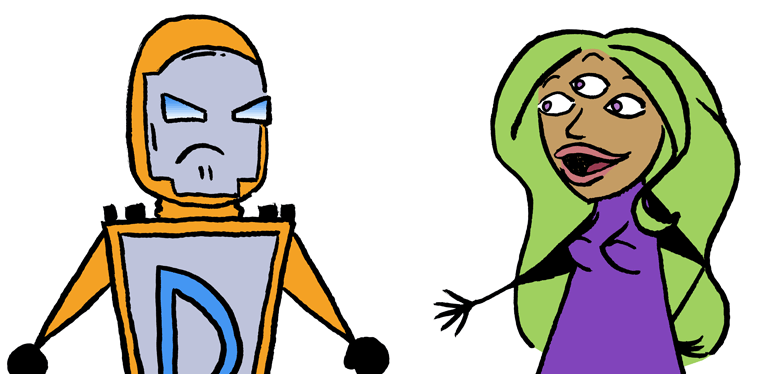 That's the awesome art of
Virginia Shields
, my friend and kickass cartoonist. We've been working on a fun Super Haters short story that I think you're really gonna dig. It's weird, it's goofy, and it's gross.
Anyhoo, sorry for posting this so late! I just got home a few hours ago after taking a looooooooooong train ride. And then I had to record tomorrow's
AudioShocker Podcast
before I could do anything else.
Be back tomorrow when I'll update the blog at my regularly scheduled noon-ish time with more excellent art from Virginia.