Yesterday, Scott Hedlund
made you hungry
for next week's story. And now today, he's breathing life into the most communal of all Super Haters characters -- Captain Nasty: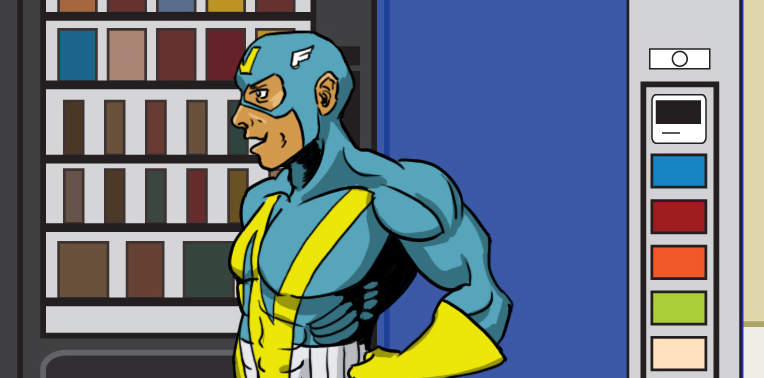 Nasty made his first appearance as a nameless supervillain in
Super Haters #58
. In the comments,
Ross Campbell
dubbed him "Captain N," which inspired me to name him Captain Nasty.
Then, a few months ago,
Byron Winton
showcased a dead version of the character in
Super Haters #307
... the first time that the character was ever named in the comic itself.
Now Scott and I are taking things to the next level, making Captain Nasty an integral part of our short story. I'm excited to expand on this bizarro Captain America parody, and I think you'll definitely dig his appearances next week!
EDIT: I almost forgot!!! I'll be exhibiting at
The Toonseum MiniCon
today and tomorrow, here in Pittsburgh. Check out
my blog post about it
for more information.