Goddamn, it's been tough keeping this secret!!! I've been dying to tell you this big news because I'm so fucking excited about it.
Starting tomorrow -- Monday, April 2nd -- Destruct-O-Tron and Mind's Eye will return to their regular schedule in a very special webcomic crossover! Here's a sneak peak at some of the raw, uncolored line art: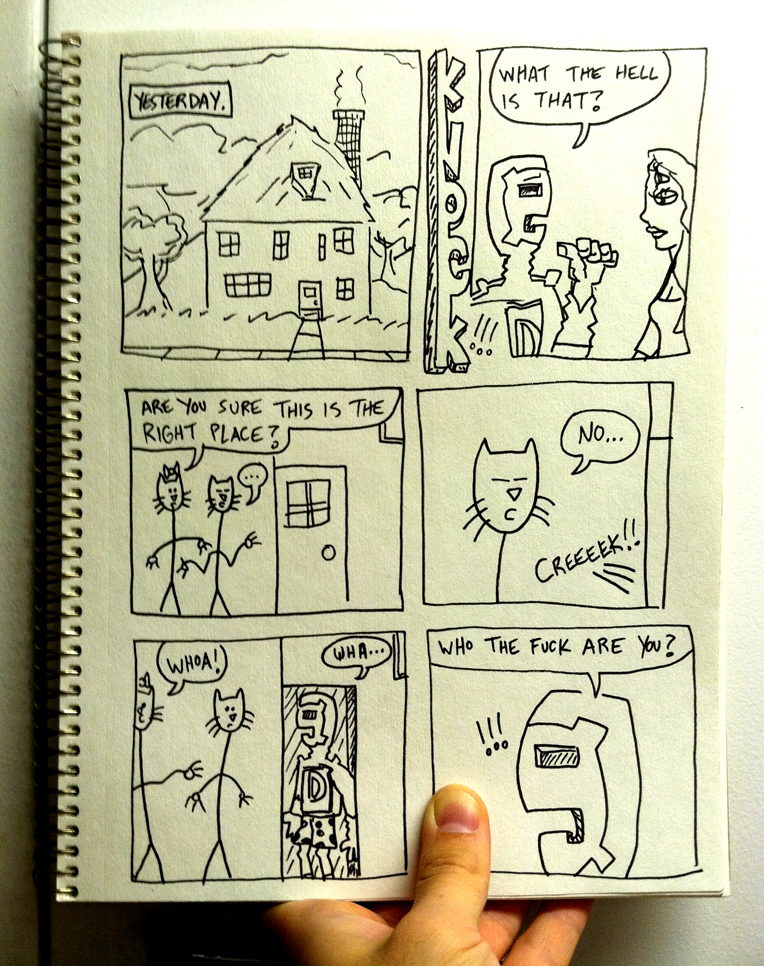 I knew I wanted to do something special to bring the Haters back from hiatus, and I racked my brains for weeks trying to come up with an unusual event. Finally, I realized that it had to be a crossover... that unwavering time-tested tradition of comics storytelling!
That's why I've decided to have my two most popular creations face off in a mega-event of beyond-epic proportions. So get ready because Marmalade and Steve of
Stick Cats
and going head-to-head with the Super Haters!!! See you tomorrow :)