Soooooo... the Haters have been on an indefinite hiatus for the past few weeks. (You knew that, right? Well, if you didn't, then now you know.) But despite my lack of new Super Haters strips, something awesome happened... SUPER HATERS FAN FICTION!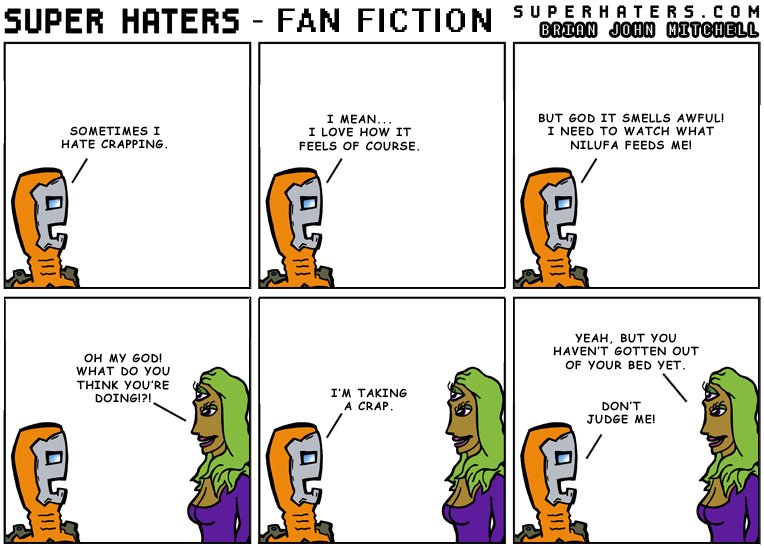 Brian John Mitchell, recent
featured Destruct-O-Cast podcaster
and former
Haters guest writer
, couldn't wait for my lazy ass to make new comics... so
he made his own
.
And not only did he crank out a great joke, but he also inspired more Super Haters rewrites! Be back tomorrow to take a look inside the brilliant and bizarre mind of Brett.