There's something I've been hiding from you and I need to come clean: I'm collaborating on a Super Haters Guest Week with the enormously skilled
Scott Hedlund
.
In preparation for his guest stint, Scott did some incredible character sketches and I just have to share these beauties with you: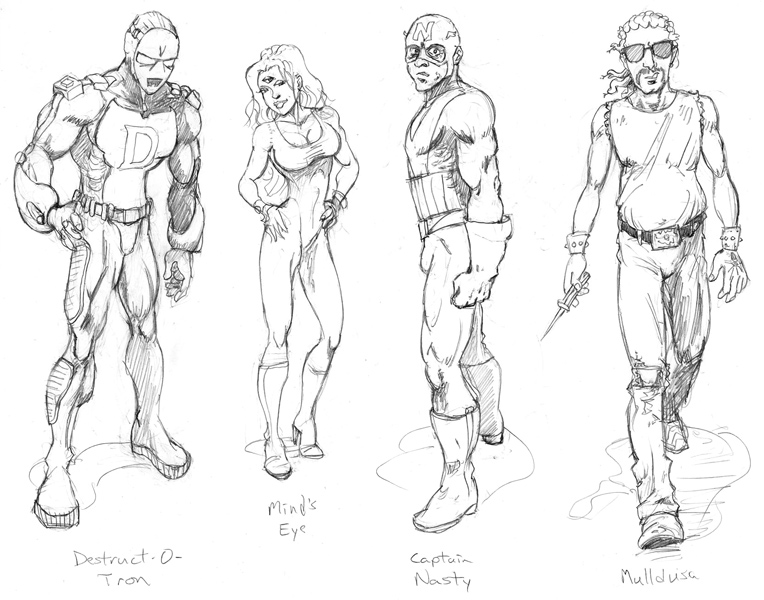 Obviously, this gives away the characters we're gonna use in our story -- Destruct-O-Tron and Mind's Eye will be there, and they're bringing Captain Nasty and Mulldusa along for the ride.
Personally, I really dig Scott's interpretation of the Destruct-O-Gear 5000 armor. It has tons of fluidity with just a touch of bulkiness in there to drive home the fact that it's armor and not just a second skin.
Anyway, Scott's come up with a really crazy concept for our story that's sure to have you both captivated and confused right up until the very end. It's gonna be sweet!